Class Descriptions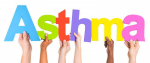 ASTHMA - This class is essentially about learning how to breathe properly and is combined with basic free weight exercises. If you're a sufferer of asthma and regularly get along to this class, you are bound to notice the difference! IT'S FREE TO EVERYONE!


BODYATTACK™ - BODYATTACK™ is a high-energy, sports-inspired workout that combines athletic movements like running, lunging and jumping with strength exercises such as push-ups and squats.


BODYBALANCE™ - BODYBALANCE™ is a new yoga class for anyone and everyone. Set to music and embracing elements of Tai Chi, Yoga and Pilates, BODYBALANCE will improve your mind and your body leaving you feeling calm and centred.


BODYPUMP™ - BODYPUMP™ is the original barbell workout for absolutely everyone. Using light to moderate weights with lots of repetition (reps), BODYPUMP gives you a total body workout that burns calories, strengthens and tones.

CORPORATE CLASS - Private class


EVERYDAY HUSCLE - EVERYDAY HUSCLE is adapted from the Everyday Athlete Programme designed by True Huscle for use in our studio. It is a programme for someone who wants to do it all. This programme contains a wide variety of components that will test all aspects of your fitness capabilities such as, strength, Olympic lifting, aerobic capacity, gymnastics, and most importantly mental toughness. Duration: 60 Minutes

FABS - F.A.B.S Fitness Agility, Balance, Strength is a Kiwi Senior class for the over 60's and is aimed at improving fitness and strength in a fun atmosphere to the music of the era. The class format and moves are choreographed by Bett the instructor.


LEAN HUSCLE (LADIES ONLY) - LEAN HUSCLE is adapted from the Get Lean Programme designed by True Huscle. It combines a mixture of cardio, lighter loads, ab work and prioritises getting leaner and toned over building strength. It's a great change up when the body just wants to move and get a good sweat up. Duration: 45 Minutes


LES MILLS CORE - LES MILLS CORE provides the vital ingredient for a stronger body while chiselling your waist line. A stronger core makes you better at all things you do – it's the glue that holds everything together.


LES MILLS GRIT™ Cardio - LES MILLS GRIT™ Cardio is a 30 minute high-intensity interval training (HIIT) workout that improves cardiovascular fitness, increase speed and maximize calorie burn.


LES MILLS GRIT™ Strength - LES MILLS GRIT™ Strength is a 30 minute high-intensity interval training (HIIT) workout, designed to improve strength and build lean muscle. This workout uses a barbell, weight plates and body weight exercises to blast all major muscle groups.


LES MILLS TONE™ - LES MILLS TONE™ is a mix of strength, cardio and core training designed to deliver a complete workout in 45 minutes.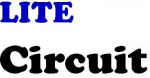 Lite Circuit - For seniors - 60+. It's all good stuff in this easy move class which combines the use of circuit machines with basic aerobic movements to help improve all-round strength and fitness

Lite Pace - Lite Pace is a KiwiSeniors class with entry charge of $5.00. Any non Kiwi Seniors are required to pay a casual fee. Move and groove in an easy move class. This is a class that suits the older participant and helps improve fitness and general wellbeing.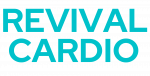 Revival Cardio - Revival Cardio is a full body explosive cardio workout. Focused on HIGH INTENSITY INTERVAL TRAINING and speed. Explosivity and power off the mark.


REVIVAL HYBRID - REVIVAL HYBRID is a Functional 45-minute workout designed to build a strong, functional body using a variety of mixed exercises. You will be using an assortment of equipment and bodyweight to take you through a total body 45-minute HIIT workout. This workout features a strength, cardio, and core component set to allocated timing and rest sets to ensure you stay challenged.

Revival Strength - Revival Strength is a full body circuit. Moving around the room combining forms slow tempos and weight based movements.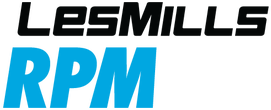 RPM™ - RPM™ is an indoor cycling class, set to the rhythm of motivating music. It blasts calories and builds aerobic fitness fast.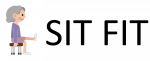 Sit Fit - A seated exercise class for the less able or wheelchair exercisers to join the able bodied. It is an efficient all over body workout. The gentle exercise is a fun low impact movement to music class.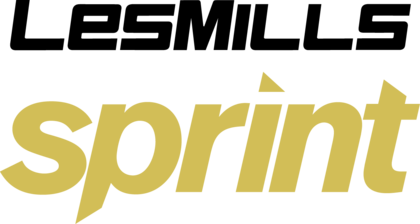 SPRINT - LES MILLS SPRINT is a workout of high intensity, designed using an indoor bike to achieve fast results.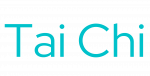 Tai Chi - Tai Chi (Yang Chengfu form) features slow, smooth movements that are relaxed and precise. While they were developed for martial arts purposes, their focus on relaxation, movement of energy through the body and balance makes them ideal for building and maintaining health. ACC research has shown that Tai Chi is effective in reducing falls in older adults.


Yoga - Yoga - Hatha Flow class. A safe, accessible practice for most students with an emphasis on moving the body with awareness of breath. A 60 minute class leaving you feeling calm and connected. Incorporating both standing and seated postures to build strength, balance, flexibly and focus.